Message from The Principal
I am honored and feel privileged to function as the Principal of UCEP Institute of Science & Technology (UIST). Let me take this opportunity to thank the UCEP Management for giving me the opportunity to serve for developing the careers of Diploma engineers. Click for More…
To observe the Father of the Nation, Sheikh Mujibur Rahman's 100th birth anniversary, a year-long celebration has started from March 17, 2020, to mark the auspicious day. Prime Minister Sheikh Hasina inaugurated the year-long program on 17th March and the nation has begun paying tribute to its greatest leader Bangabandhu Sheikh Mujibur Rahman on his birth centenary. UCEP Bangladesh is immensely proud to be a part of the Mujib Borsho celebrations.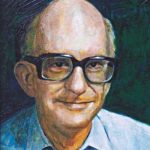 Lindsay Allan Cheyne, the Founder
He could have lived his life in his own country, New Zealand, Mr Cheyne thought differently and decided to dedicate his life to the welfare of the children of Bangladesh. He developed the project "UCEP" in 1972 aiming to provide basic education and training of working children but could not find donors for the project. But he was determined, so he initiated the project with his own savings, involving 60 working children.
Lab Facilities
Workshops and other facilities
UIST possesses the clean, organized and wide laboratories equipped with modern tools and amenities to ensure student's practical knowledge and …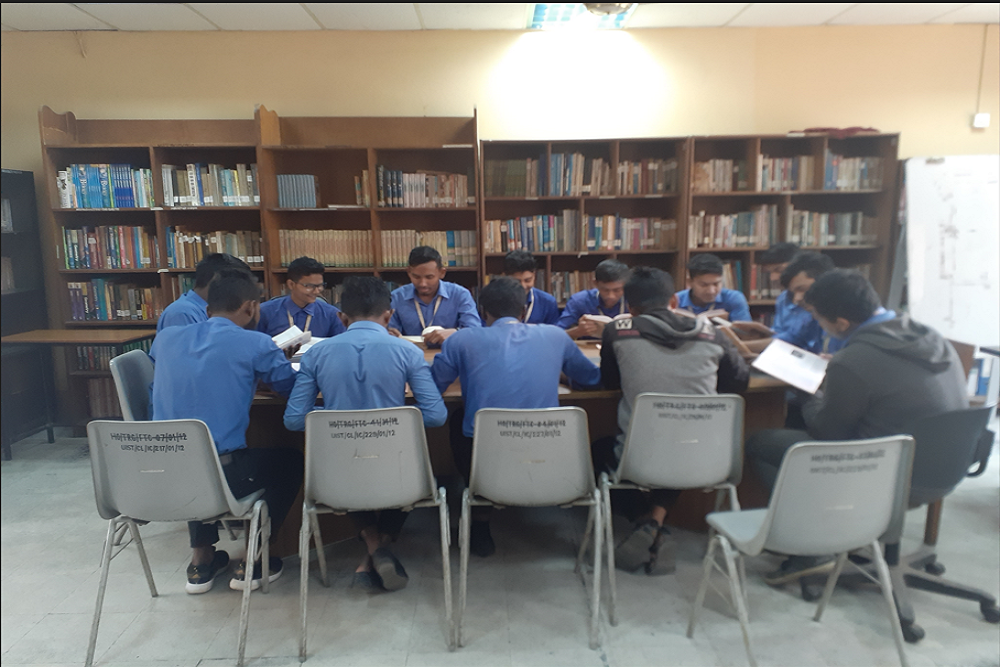 UIST Library is located at 2nd floor, Room # 317. A team of responsive professionals on library management are there to interact with students, …
Online Resourses
Virtual Classes
You can study using materials and online learning resources that are written or recommended by academics from UIST…
Cultural - Sports
Cocurricular Activities
UIST Cultural Club promotes students' creativity and professionalism through a cultural framework by invigorating the cultural diversity and awareness; in connection with …
Are you a Diploma graduate? Apply for Job Placement with us
UIST has a dedicated Job Placement Cell whose primary job is to help Diploma graduates to find suitable job in …
UCEP Institute of Science and Technology (UIST) is a powerhouse of academic excellence that champions the freedom of learning.
For Admission Help Please Fill Up The Form
প্রাণের ক্যাম্পাস ইউসেপ ইনস্টিটিউট অব সায়েন্স এন্ড টেকনোলজি সম্পর্কে শিক্ষার্থীদের কিছু অভিমত
"ইউসেপ পলিটেকনিকে পড়াশোনা করা একটি বিশাল অভিজ্ঞতা, ইউসেপে একজন শিক্ষার্থী শুধুমাত্র একাডেমিক বিষয়ে জ্ঞান অর্জন করেনা বরং সে পাঠ্য বহির্ভূত বিভিন্ন কার্যক্রম আয়ত্ত্ব করতে পারে। ইউসেপ দক্ষ ইঞ্জিনিয়ার তৈরীর কারিগর"
"রাজনীতি ও ধূমপানমুক্ত নিজস্ব সুবিশাল ক্যাম্পাস, অত্যাধুনিক ল্যাব সুবিধা এবং শিক্ষকদের নিয়মিত সহযোগিতা পেয়ে আমি নিজেকে ধন্য মনে করছি। ইউসেপ আমার ক্যারিয়ার গঠনে গুরুত্বপূর্ণ ভূমিকা পালন করছে"
"ইউসেপ ইনস্টিটিউট অব সাইন্স এন্ড টেকনোলজি আমার পড়াশোনার প্রতি মনোভাব পুরো পাল্টে দিয়েছে। এখানে শেখার বিশাল সুযোগ আছে, শিক্ষক মন্ডলী অনেক বেশি যত্নশীল। ইউসেপ বাংলাদেশের সেরা পলিটেকনিক ইনস্টিটিউট"