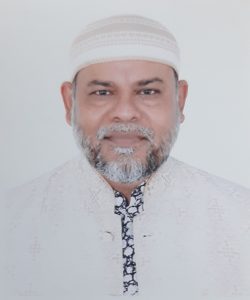 UCEP Senior Management Team
Director,Programme & innovations
Mr. Mohd. Abdul Mannan joined as the Director –Programme and Innovations at UCEP on January 1, 2023. Mr. Mannan is a development professional and TVET expert. He has come with more than 26 years of working experience, out of which 21 years in TVET and education sector at national and international NGOs.
Prior to joining UCEP, Mr. Mannan served as one of the Chief Coordinators of SEIP (Skill for Employment Investment Program of Government of Bangladesh under Ministry of Finance) Program at BASIS (Bangladesh Association for Software and Information Services) for one and half years. Before that Mr. Mannan served around 10 years at Save the Children in Bangladesh with different TVET projects funded by European Commission (EC), FCDO (erstwhile DFID), DFAT, World Bank, Govt. of Bangladesh, C&A Foundation, etc. He also led number of TVET projects as Project Director in Save the Children. His last role in Save the Children was Advisor (TVET and CSR).
During 2003 to 2012, Mr. Mannan served at UCEP Bangladesh in different positions under Technical Education Component. He led the Technical Education Component of UCEP Bangladesh from 2008 to 2012 as Manager (Technical Education). Mr. Mannan started his career in 1995 as a plant engineer at a private textile industry after completion of bachelor degree in mechanical engineering.
Mr. Mannan has long experience in project management. He is a certified (PMD Pro-1 & 2) project management professional. He has extensive skills and expertise on designing skills development project, writing project proposals, project cycle management, project planning, strategy development for project implementation, project operational guideline, risk management, and stakeholder management.
Mr. Mannan holds a degree of Master of Development Studies (MDS) from BRAC University. He did his Bachelor of Engineering in Mechanical discipline from RUET (Rajshahi University of Engineering and Technology). He also did a post-graduation diploma in ICT from BUET (Bangladesh University of Engineering and Technology).